Charles P. Lickson
President
Charles P. Lickson (President – Founder of predecessor Mediate-Tech/MtI Group and Co-Founder of the Company), lawyer, professor, entrepreneur. Charles Lickson is also a successful writer, mediator and facilitator. His many articles in lay and legal publications and nine books have received international attention. His books have sold well in English speaking nations. One of Lickson's best known books: IRONING IT OUT: SEVEN SIMPLE STEPS TO RESOLVING CONFLICT has been translated into Russian and Italian for sale in those markets. 
Lickson is a Fellow and Co-Founder of the International Academy of Mediators. He has trained hundreds of people in mediation in the U.S., Canada and Europe. He was an early certified mediator under rules of the Supreme Court of Virginia. Lickson has been involved as lawyer, mediator or facilitator in the resolution of over 500 cases. He has served as mediator in person, by telephone and on-line. He received his traditional education (BA) at Johns Hopkins University and his JD from Georgetown Law. Lickson is a former officer in the U. S. Army, Before entering the Army, Lickson was a Federal Judge's Law Clerk in Washington, D.C. He also holds a non-traditional Ph.D. in counseling.
Charles Lickson is a Senior Neutral, Lead Trainer and major conflict resolution resource for the Company.
Bryane Miller Lickson
Co-Founder
(Co-Founder of the Company)  Bryane Lickson brings to the Company her many skills as an artist, writer, teacher  and business person, but mostly as a trainer and conflict resolver. Her books have achieved wide-spread recognition and include DIGNIFIED DEPARTURE, the first national resource for living wills and durable powers of attorney.  She is a CMC certified mediator and trainer. She has participated in cases and trainings in the United States, Canada and Europe.  Her traditional education is from Marymount University and Lynchburg University. She holds a non-traditional Ph.D. in Ethics.
Bryane M. Lickson is a CMC Conflict Resolution Senior Neutral and Senior Trainer.
Jim Martin
Executive Vice President
Jim Martin brings extensive experience in government relations, B2B, non-profit, and service industry settings.  A career Army officer, with multiple overseas assignments, Jim spent his last four years of service managing offices in Moscow and Minsk coordinating Department of Defense programs in support of Nunn-Lugar nuclear threat reduction legislation.    After retiring from the military, Jim assumed the COO role to grow and revitalize a small, woman-minority-owned consulting business providing knowledge-based research, marketing, event planning, operations management and management consulting. Clients included small- to medium-sized private businesses as well as government agencies.
Since retiring for a second time, Jim has been sharing his many passions through service on several local boards, and as a small business mentor, supporting the success of small business communities through mentoring and education. Jim is not only the leader for the CMC Conflict Resolution Team, he is also a CMC certified mediator and trainer.
Lynette McSpadden
Trainer and Mediator
With more than two decades of operational and management experience, Ms. McSpadden has worked in many positions of increasing responsibility within the federal government, providing a strong foundation of knowledge, skills and abilities.  Ms. McSpadden supports and was a past-president of a government association and has been a co-lead of a government National Mentor Program in Washington, DC, since 2006.  Ms. McSpadden has her undergraduate degree from Kent State University and holds a Master of Science degree in Aviation Safety from Embry-Riddle Aeronautical University.  She continues to broaden her education as she pursues a second Master's Degree in Christian Ministry from Lutheran Theological Southern Seminary.  She is certified in mediation by CMC and is a mediation trainer and member of the CMC Conflict Resolution Team.
Jorge Amselle
Trainer and Mediator
Mr. Amselle is a founding member of the Company team.  He has written many articles which have appeared in The New York Times, The Wall Street Journal, The National Review and other publications.  A former staff member for The National Rifle Association, Mr. Amselle has a BA from the University of Maryland, and Juris Master in Law and Public Policy from George Mason University, School of Law. Mr. Amselle deals with conflict almost daily as a professional educator. He is certified in mediation by CMC and is a member of the CMC Conflict Resolution Team.
Additionally, CMC can call upon a cadre of adjunct staff all of whom are experienced in mediation, arbitration and training.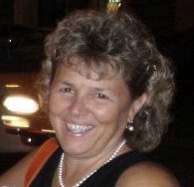 Diane L. Ditzler
System Design Consultant
Diane brings expertise in conflict management systems and processes. She served at Transportation Security Administration (TSA), launching and managing a nationwide Integrated Conflict Management System (ICMS), which focused on building skills, processes and organizational support for cooperative problem-solving across TSA.
Diane served at the U.S. Postal Service and Veterans Affairs (VA) in various roles, including operations, communications and quality management. She led and trained teams and leaders in building skills and approaches to operational problem-solving.
Diane also served with U. S. Pharmacopeia (USP), a global non-profit focused on improving global public health, where she improved survey data collection and analysis, engagement and inclusion, and change management processes.
Diane served as an examiner for the Malcolm Baldrige Performance Excellence Award, with VA and for the state of Virginia. She earned her M.B.A. at Arizona State University.
© 2022, 2023 Conflict Management Consortium, LLC. All Rights Reserved